This is one of my favorite songs on my playlist right now.
I was listening to it just now and started thinking about my students and a setback we encountered.
It still sits heavy on my heart so I thought I'd blog about it.
We hit a rough patch a week ago when some of my kids were caught being unkind to another student in our school. It turned out this was an ongoing problem and one that I was not aware of. I was so sad and disappointed in them, but also in me. How had I missed this? We had a long serious talk and lots of tears were shed by all. These are good hearted kids who just need the adults in their lives to step in and guide them in a better direction.
As teachers we can get so caught up in the academics that we can lose sight of all that is really important. I try to teach compassion in action, try to be a model of empathy but we live in a troubled world and sometimes a more direct approach is needed.
Here is a great book on the topic for parents....
And for the teacher....
Sura Hart and Victoria Kindle Hodson come to a bold conclusion - when compassion thrives, so does learning.
Building trust, reducing conflict, improving cooperation, all maximizes the potential of each student.
I totally believe in this.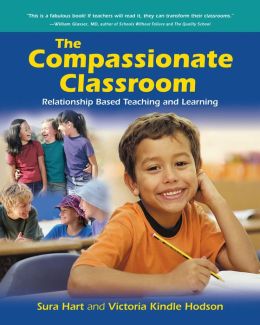 The Hundred Dresses is one that my mother and I read together when I was a child.
Now I get to read it to my students.
We have a growing problem with homelessness in this area. It is not uncommon for students to see the homeless on our busy street intersections begging for handouts.
The Lady in the Box is a story that helps students build their empathy for those less fortunate.
Fnally, Stand in My Shoes helps teach students to become more empathetic with people throughout their day. It includes lots of day to day real life examples of how kids can show kindess to those around them.
What if all our kids grew up to learn to be more heart and less attack....
How do you teach kindness in your classroom.
Would love to hear...